Product description
/V5 nano flight controller
The V5 nano® is an autopilot designed by the CUAV® and PX4 teams for businesses or enthusiasts who are extremely sensitive to space but want to get the power of V5. Its design is based on the Pixhawk FMUv5 standard and is perfectly compatible with PX4 and ArduPilot firmware.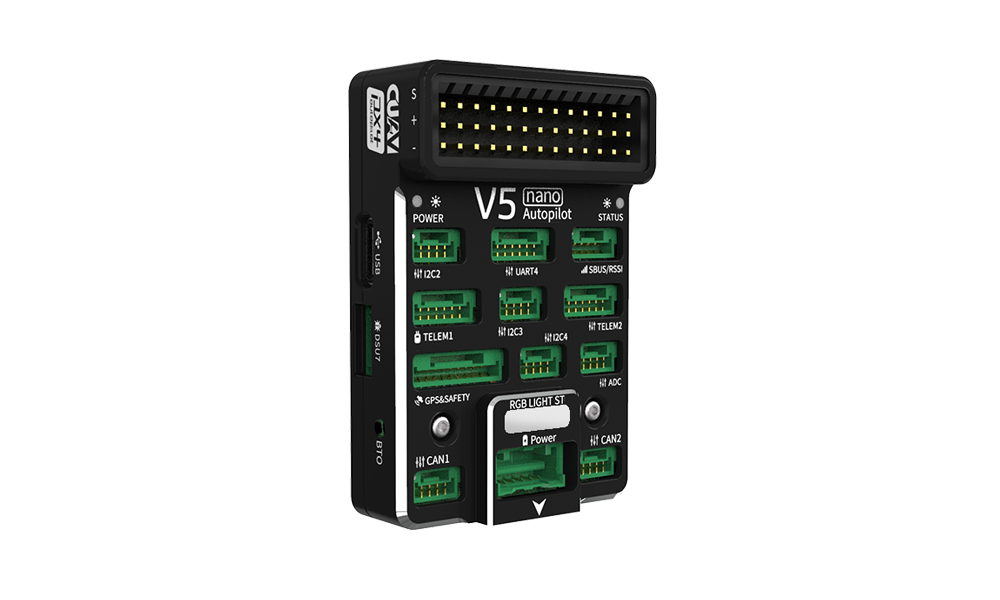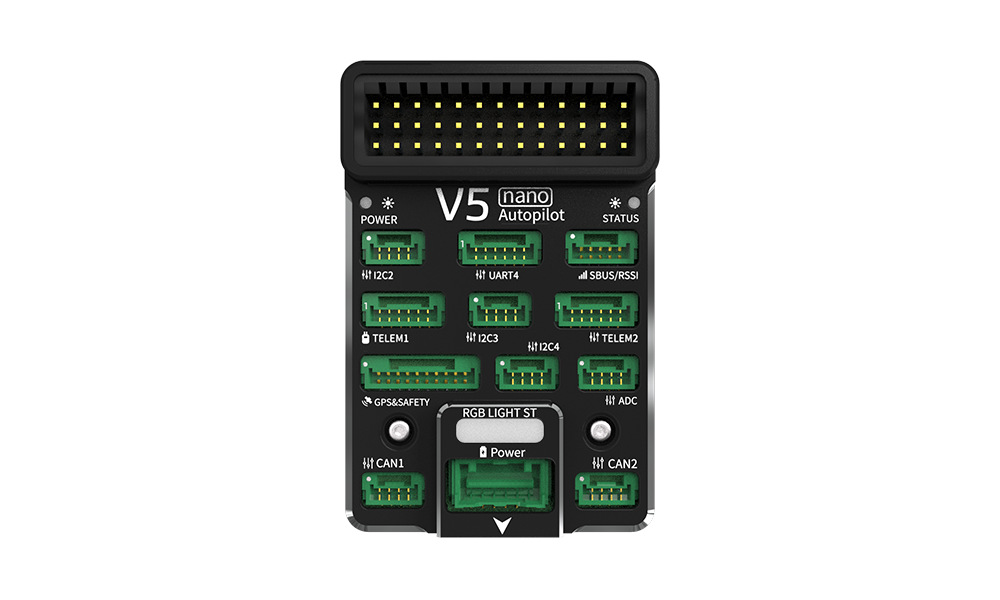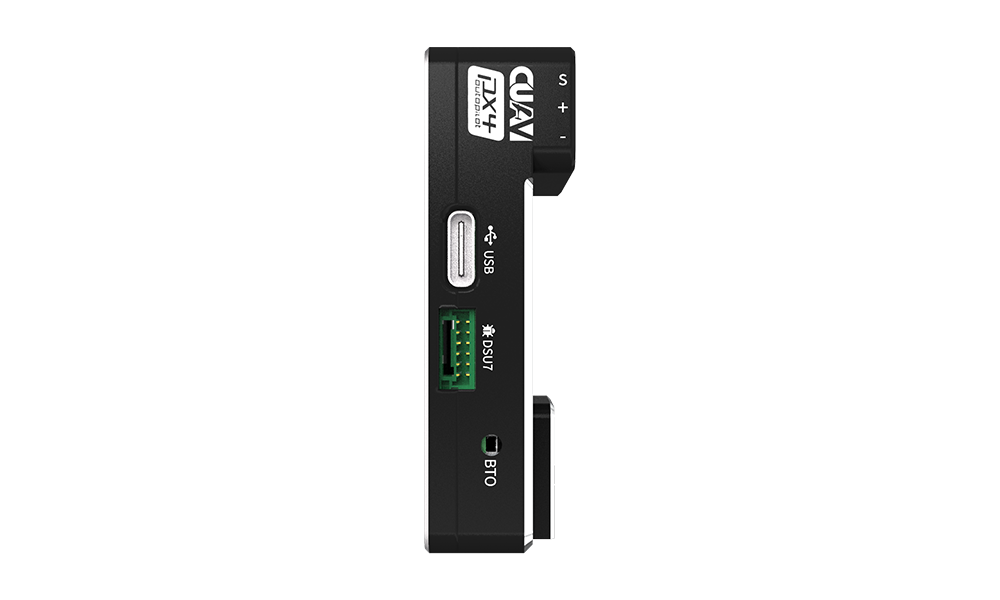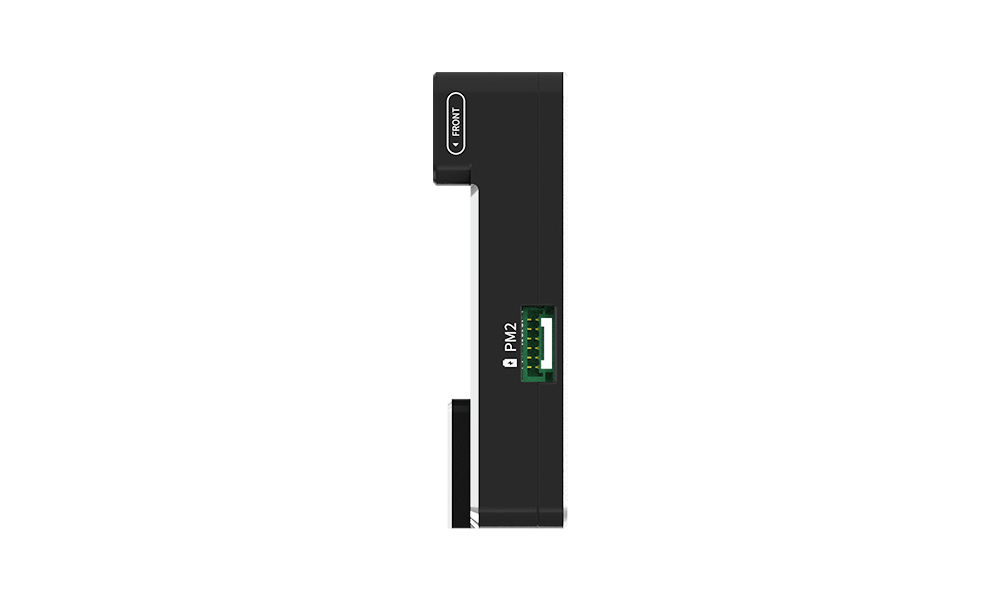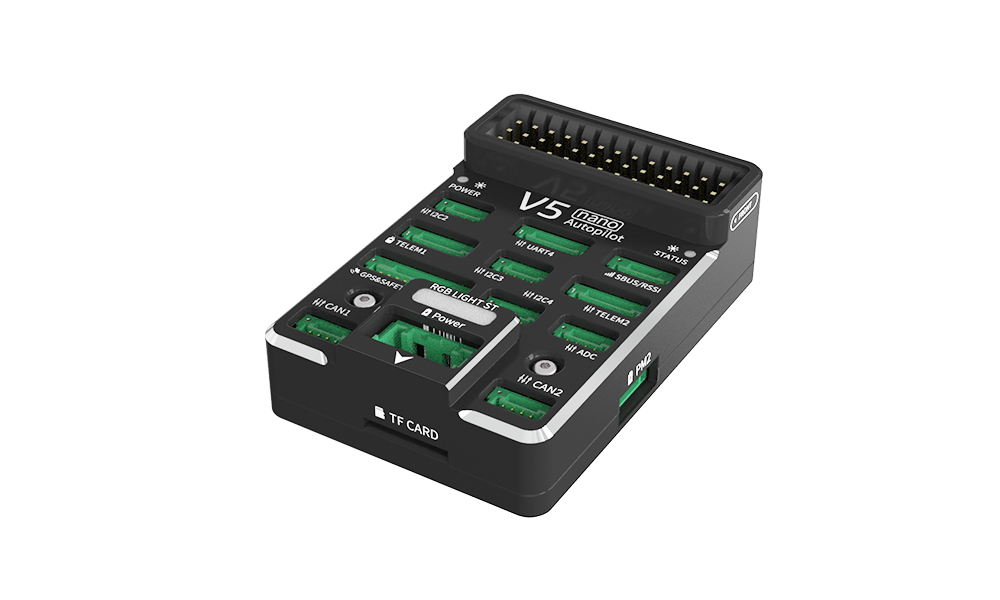 The V5 nano is smaller in design than the V5, but its performance is not compromised. It is equipped with a high-performance STM32F765 processing chip and four sets of full-interface isolation protection chips to avoid electrostatic breakdown. The IO level is not compatible with the problem of breakdown master.
Support the current mainstream PX4 and Ardupilot two open source platform firmware to meet the needs of different users.
Multi-sensor redundancy combination
Built-in five sets of sensors, the flight controller monitors the multi-channel sensor data in real time, and performs redundant switching immediately after a fault, improving flight safety and stability.
Customizing 2.6mm pitch IO for V5 nano, solving the problem of multiple interfaces being crowded and difficult to disassemble.
Specification
/V5 nano flight controller
Hardware parameter
Processor
STM32F427
sensor
Accelerometer
ICM-20608
Gyro
ICM-20608
Compass
HMC5983
Barometer
MS5611
Interface
Mavlink UART
2
GPS UART
2
DEBUG UART
1
Remote control signal input protocol
PPM/SBUS/DSM/DSM2
RSSI input
PWM or 3.3 analog voltage
I2C
1
CAN
1
ADC input
6.6V X1
PWM output
6 PWM IO
Support model
Copter/Plane/Helicopter/VTOL/unmanned vehicle/Rover, etc.
Working environment and physical parameters
Operating Voltage
4.5 ~ 5.5 V
USB Input voltage
5.0 V +- 0.25v
Servo input voltage
4.8~5.4V
Operating temperature
-20 ~ 60°c
size&weight
Size
57*34*17mm
Weight
40g
Material download
/V5+飞flight controller